If you do not like full-time jobs or you are mom and don't want to work in an office but you have some great expertise then freelancing is for you.
What is freelancing?
Freelancing is a short term contract between professional and employer for completing a particular task. For an example if you are a designer and some one wants to design a logo for his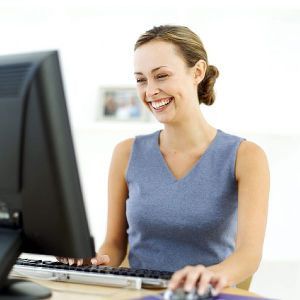 company then he gives this work to you and you complete that work he pay you for that work and work agreement is completed between you and the employer.
Completing the work timing is depend on freelancer if freelancer have given the time of completion say 5 days but work is completed in only 4 days then you contract or agreement is completed and now freelancer is not bound for any thing else.
It is not like opening an office and waiting for work to come. As a freelancer you can work from home and you can get lot of work with the help of internet.
Type of work?
As a freelancer you can work in fields of journalism and other forms of writing, copywriting, computer programming and graphic design, consulting, and many other professional and creative services.
The Internet has opened up many freelance opportunities, expanding markets and helping to build it into one of the largest economic segments for many economies. Development for freelancing has been especially high for software development, website design, information technology, and business documentation.
There are many type of work you can do as a freelancer you just need to find them.
Getting the work
How to get work as a freelancer? There are many ways of getting the work. You can get the work from person you know, your friends, relative and any one whom you know but the best and easiest way to get the work is to get it from the internet. Today there are many website for offering the freelance work. This website brings the buyers and provider together.
On freelance site you will find a lot of buyers and lot of work. You can find work as your capabilities and offer buyers your service with your own price.
If you get the work then there is lot of protection for your money and work from the freelance site that you receive all money for your work. After completing the work contract between you and buyer is completed and you get paid.
Best Freelancing Sites