Cost per Click (CPC) or Pay per Click (PPC) Advertising is the way to go in the world of online advertising. CPC/PPC  Advertising Networks are hugely popular with webmasters who publish ads using them.
However, most webmasters are confronted with the dilemma as to which CPC/PPC Advertising Network should they join? Or which are the top PPC Ad Networks?
So, to help you out through this dilemma we have come with a post that features 10 Best High Paying CPC/PPC Advertising Programs.
Most of us are familiar with CPC/PPC Advertising.
They are the Ads that appear alongside search results on Google as well as other search engines.
PPC Advertising is an internet marketing model wherein advertisers need to pay a fee each time one of their ads is clicked.
It is a form of online advertising model which allows advertisers to display ads for their goods or services when users key in relevant queries into search engines.
So, PPC Advertising is a way to buy visits to your site, rather than going for 'earning' those visits.
In PPC Advertising, the ads are subjected to the Ad Auction system which is an automated process used by major search engines to determine the relevance and validity of ads that appear on their SERPs.
So, advertisers bid on the terms for which they want to display their ads. These terms are called "keywords."
When a user submits their search query, the search engine goes on to use the complex algorithmic calculations that are based on Ad Auction. It then determines which ads are displayed, in which order, and by which advertiser.
Another very important aspect of PPC Advertising is that publishers can use it for monetizing their websites.
So, PPC Advertising is not just limited to showing ads on search engines. When publishers use PPC Advertising Program, they can have PPC Ads running on their websites.
These Ads can be contextual ads, display ads, native ads, banner ads, or even mobile ads.
The important thing here is that a publisher earns by showcasing PPC Ads whenever a user clicks on these ads.
In a way, PPC Advertising is beneficial for small publishers as it allows them to monetize their website even with a small number of visitors.
Whenever any visitor clicks on PPC Ads, the publisher gets to earn a small percentage of revenue.
Herein, comes the role of PPC Advertising Programs which connects advertisers and publishers.
Advertisers get targeted audience for their PPC ads, whereas publishers get the most relevant ads for their visitors which propel them to click on these ads.
However, there are various other issues which need to be considered while choosing a CPC/PPC Advertising Program.
For example, the most important consideration is the ease with which you can join a PPC Ad Network.
Most of the time, PPC Ad Networks come with stringent requirements for publishers. They put minimum traffic requirement.
Their application procedure is tedious. Plus, tons of other rules and regulations. It's a hard time working with these PPC Ad Networks.
Next, a PPC Ad Network should be reliable.
It should be regular in making payments to publishers.
Moreover, the minimum payout threshold should not be high.
All these factors encourage a publisher to join a PPC Ad Network.
ROI is the biggest consideration for advertisers. With PPC Advertising, advertisers need to pay only when their ads receive a click; it means that they get the opportunity to utilize their resources in the best possible way.
PPC Advertising Programs are the best avenues for advertisers and publishers as they enable them to use PPC Advertising in the best possible manner.
So, let us see what are the best high paying CPC/PPC Advertising Programs out there.
We have listed the best PPC Ad Networks ones for you.
10 Best PPC Advertising for Publishers
Google Adsense is a product of Google Inc and is rated as one of the best PPC Ad Network for publishers. It is one of the most trusted PPC Ad Network.
Nowadays, every webmaster wants to earn through Google Adsense because of its popularity, quality, and high rates.
Google Adsense has a large number of advertisers based on different niches. It has one of the highest CPC rates and goes on to show targeted and interest-based ads.
Its PPC Ads are relevant to content which means a good opportunity for publishers for earning more revenue.
Typically, its CPC rates vary in the range of $0.01 – $15 depending on the visitor location and blog niche.
However, AdSense has stringent approval system. Your site must comply with AdSense Program Policies. The minimum payout threshold is $100, and payment is made through EFT, Check, or Wire Transfer.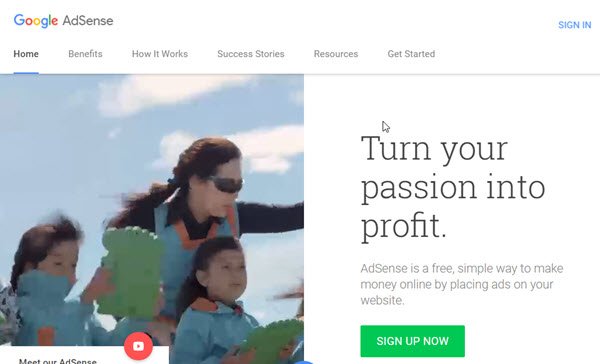 Media.net is another very popular PPC Advertising Program. It is considered as one of the best alternatives to Google Adsense, particularly regarding Ad types.
Media.net offers high-paying ads and gives you exclusive access to the Yahoo! Bing Network. It has many top publishers like ELLE, Reuters, Forbes, and Good Housekeeping.
With Media.net, publishers get access to several ad styles including content ads, mobile ads, search targeting ads, and web bar.
However, with Media.net, publishers can have only one ad type to appear on one page. Media.net Ads perform well if you have visitors coming in from USA, UK, and Canada.
It offers high CPC rates. It offers Bid based CPC and CPM ads on the basis of RPM. However, Media.net is little strict on what sites they approve. It takes minimum two weeks for a response. Its minimum payout threshold is $100, and payment is made through PayPal and Wire Transfer.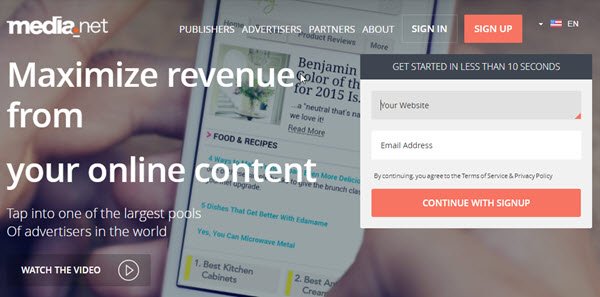 Chitika is another very popular PPC Ad Network serving search targeted ads, local ads, and mobile ads. The best thing about Chitika is that it can be used alongside other ad networks including Adsense.
In fact, Chitika is considered as one of the best Google Adsense Alternatives.
It serves contextual ads and allows customization of your ads. Chitika is serving as much as four billion targeted ads per month. It offers an easy account approval process and does not has strict traffic requirements.
However, approval can take a while, but once you get approval for one of your websites, you can use Chitika for any of your other websites.
Chitika ads are search targeted. So, Chitika Ads are best if you receive most of your traffic through search engines. Payment is made through PayPal and Cheque.
The minimum payout limit for Cheque is $50, while for Paypal it is only $10. Chitika also offers an affiliate program which can be a source of additional income for you.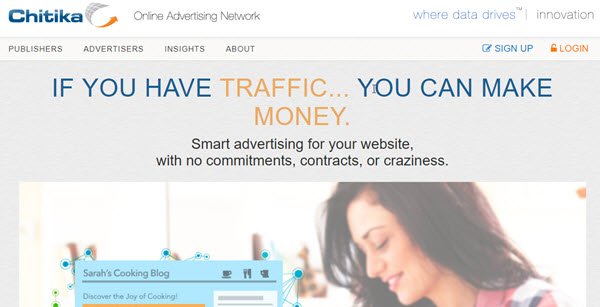 Infolinks deserves its rightful place in this list of best high paying CPC/PPC Advertising Programs. Infolinks is one of the best in-text link ad networks.
It is a highly recommended Google Adsense alternative. Infolinks offers various Ad Formats including in-text ad unit and in-frame ad unit.
If you are running a text-based content blog, then Infolinks is the best choice for earning revenue. Infolinks ads are niche depended, and ads will be displayed according to keywords.
The best thing about Infolinks Ads is that they don't require any space for banner placement. It also means that Infolinks can be used along with other banner-based ad networks including Adsense.
Their signup process is easy and offers a low minimum payout threshold. Moreover, Infolinks comes with no setup fees, no minimum traffic requirements, and has no hidden commitments.
However, Infolinks doesn't approve a site if it has thin content. Also, your site must comply with Program Policies. The minimum payment threshold is $50, and payment is made through PayPal, Check, or Wire Transfer.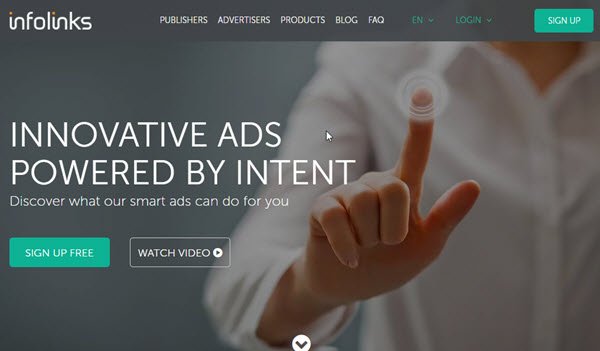 Bidvertiser is another very trusted and popular CPC/PPC Advertising Network. When Adsense Approval is hard to come by, you can always look towards this trusted name in PPC Advertising.
Bidvertiser uses a bidding system to advertise on your site. Only the highest bidder gets the opportunity to advertise on your site.
With Bidvertiser, you get various ad formats including Banner Ads, Text Ads, Mobile Ads, and Slider Ads. You can even customize the ads so that they fit according to your website design.
Bidvertiser uses Net30 Payment Model and pays monthly through Check, Wire Transfer, or Paypal. The minimum payout threshold for the check is USD 50 while for Paypal it is only USD 10. Its approval system is also very easy.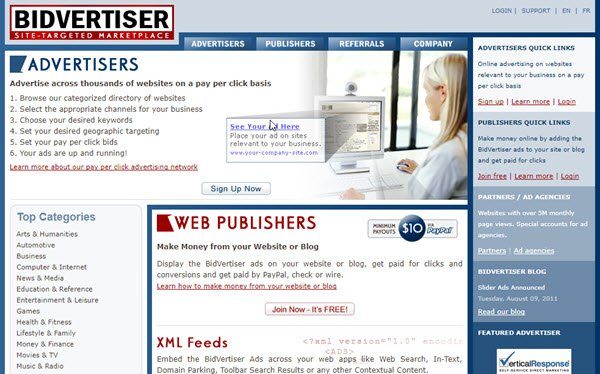 Clicksor is one of the best PPC Advertising Network for advertisers and publishers. It offers in-text based and banner advertising.
Clicksor provides several ad formats such as in-text ads and contextual banner ads. Moreover, Clicksor functions as a Bid based CPC, CPA, and CPM Ads Network. It delivers earnings based on all these formats.
It functions best with niche based sites having huge traffic. Clicksor has an easy approval system with fast response time. Its minimum payout threshold is $50 via Check and Paypal.
Clicksor delivers ads that are most relevant to website content. There is no minimum traffic requirement for publishers. It is also compatible with Google Adsense.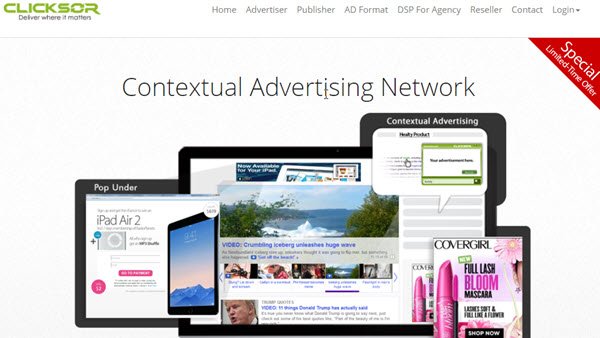 Revcontent is one of the biggest and fastest content recommendation platforms on the Internet. It currently serves over 100 content recommendations per month across the globe.
Revcontent displays native ads on publisher site which are paid on per click basis.If your site gets a lot of traffic, you can make very good earning with Revcontent.
Although Revcontent offers instant approval, it rejects almost 98% of websites that apply. So, Revcontent focuses on the quality of its publisher network rather than the quantity.
The minimum payout is $100, and the payment mode includes bank transfer, cheque, or Paypal.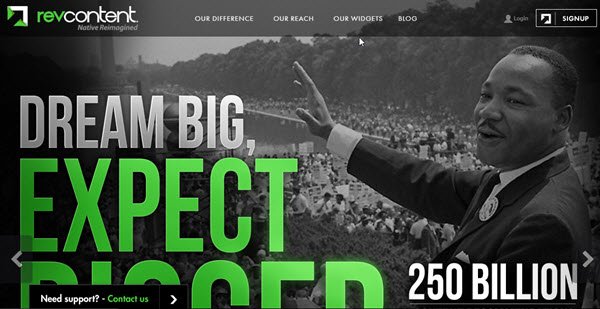 AdBuff is one of the best CPC/PPC Advertising Networks. AdBuff is also recognized as the ultimate Adsense Alternative Advertising Network.
Moreover, you get the opportunity of running AdBuff as well as Adsense Ads together on your website.
It offers innovative ad units and provides you the opportunity to double your page RPM. It serves a Real Time Bidding (RTB) Platform with which you can monetize your website easily.
However, it is not easy to get approved as an advertiser or publisher. For publishers, it requires a majority of traffic coming from USA, Australia, Canada, and the UK.
AdBuff's approval process takes a minimum of at least seven days. It also lays down a minimum traffic requirement of 2000 unique visitors per day. That said, AdBuff does offer a $25 welcome bonus to each approved site.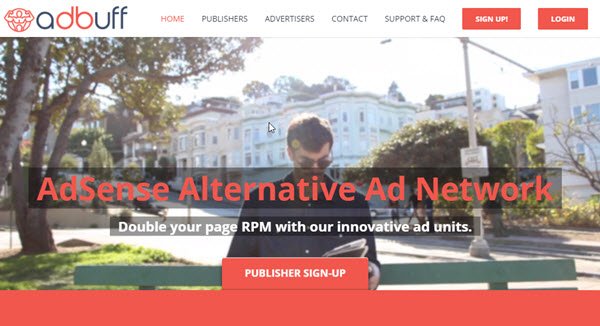 Adsterra is another very popular premium advertising network. It has made its mark in the world of PPC Advertising. It currently serves over ten billion geo-targeted ad impressions per month.
Adsterra serves most of the popular ad formats for the web as well as mobile devices including pop-under ads, standard banners, sliders, direct links, pushups, and interstitial.
It offers high fill rate for all countries. Adsterra makes timely payments to publishers. Payments are made bi-weekly via Paypal, Wire Transfer, and Payoneer.
It also has a 5% Referral Program. Adsterra is suitable for most of the websites from different niches.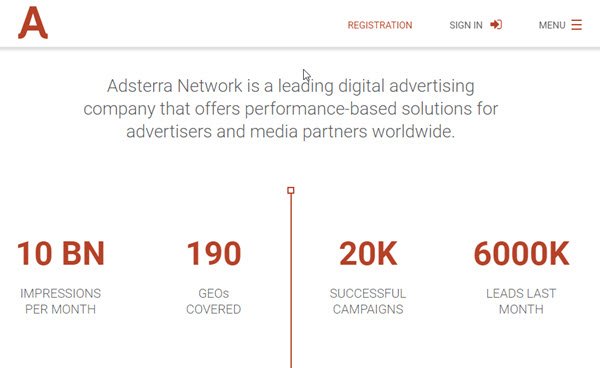 ExoClick is one of the biggest ad networks in the market. They serve over 6 billion daily ad impressions. ExoClick offers over 20 ad formats for advertisers and publishers.
Publishers get great advantage working with ExoClick because of their global coverage and 100% fill-rate.
Publishers get a lot of ad format to display on their website which can be mobile or desktop. They help their publishers by providing a NeverBlock solution which maximizes publisher earning as ads are not blocked by Ad Blockers.
Publishers are paid on-time and are paid on weekly or monthly. The publisher can get paid via Paypal, Payoneer, WebMoney, Paxum or Wire Transfer.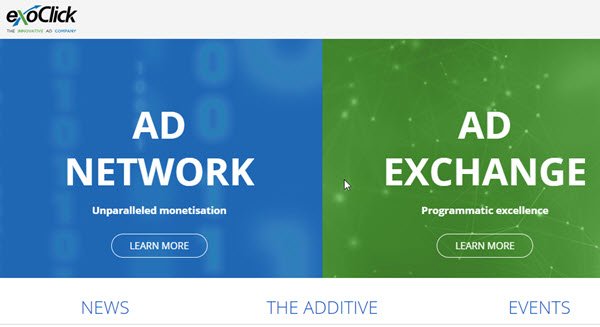 We hope that the presentation helps you in selecting the Best High-Paying PPC Advertising Program. Do share your valuable comments with us.