Earn Working Online
Hey if you are looking to work from home and earn working online then you are at right place. We at DollarMantra will help you earn online. We provide you free ways of earning online. This is not a scam nor you have to buy anything. We will tell you how you can earn lot of money online working from home without any investment.
There are many ways of earning online and on DollarMantra we will tell you step by step methods to earn online which will be easy to you. We will tell you four main ways of earning online. All of them are listed below.
---
Paid Surveys is first and easiest step to earn online. Companies want to know what their customers want, to know this they conduct surveys. Companies hire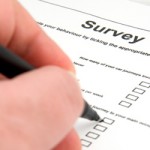 market research Company for conducting surveys. There are several ways for a research company to conduct a study. Some of the most popular methods are Focus Groups, Product Tests, Mystery Shops, and Paid Surveys.
Market research companies add people as panelists who can participate in these surveys. Market research companies are paid a lot of money to do this. In return their panelists are compensated for their help. An average paid survey takes around 20 minutes and pays from $5 to $20. Some may pay more depending on time and importance of the study.
---
There are millions of website on internet some of them are personal site, some are business site and many of them are made to earn money. Websites are the best way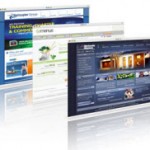 to earn money online.
There are many ways to earn with your website like PPC, Affiliate Marketing, Direct AD sale and many more ways.
If you want to earn with your website you can start with free method or by setting up your own personal website. Lear more about Earning with your website.
---
Affiliate Marketing can be best way to earn even you don't have a website. Affiliate marketing is about promoting others product or services and earning commission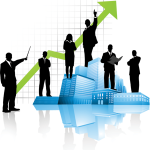 whenever there is sale or lead made by affiliates affords.
Affiliate marketer helps companies to sell their product and in return they get fixed commission or some percentage of product cost. Affiliate marketing is not just about selling products you can earn by pay per sale, pay per lead etc. Lear more about Affiliate Marketing.
---
If you have expertise in the fields like web designing, content writing, designing or in a fields which can be worked from home then you can start working as freelancer.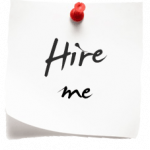 Freelancing is a short term contract between professional and employer for completing a particular task.
As a freelancer you can work in fields of journalism and other forms of writing, copywriting, computer programming and graphic design, consulting, and many other professional and creative services.
You can be paid on hourly bases or fixed price for particular task decided and offered by you to service buyer. If service buyer is agree with your pricing and offering then he will give you the work and you will be paid by service buyer when task is completed. Lear more about Freelancing.
It's not a scam these are real ways of earning online. So don't wait start earning now.